In June 1919, the very first issue of Homes & Gardens magazine was published. Priced at just one shilling, it promised to help make homes 'as comfortable, tasteful and convenient as means will allow.' 100 years later and the magazine (and newly launched website) is still doing just that.
We're proud to say we've been working with Homes & Gardens since the very beginning. Heal's advertised in the very first issue of the magazine back in 1919; a deep-dive into the Homes & Gardens archives show the ad was for rush mats, perfect for protecting and decorating the floors of the most stylish homes of the period.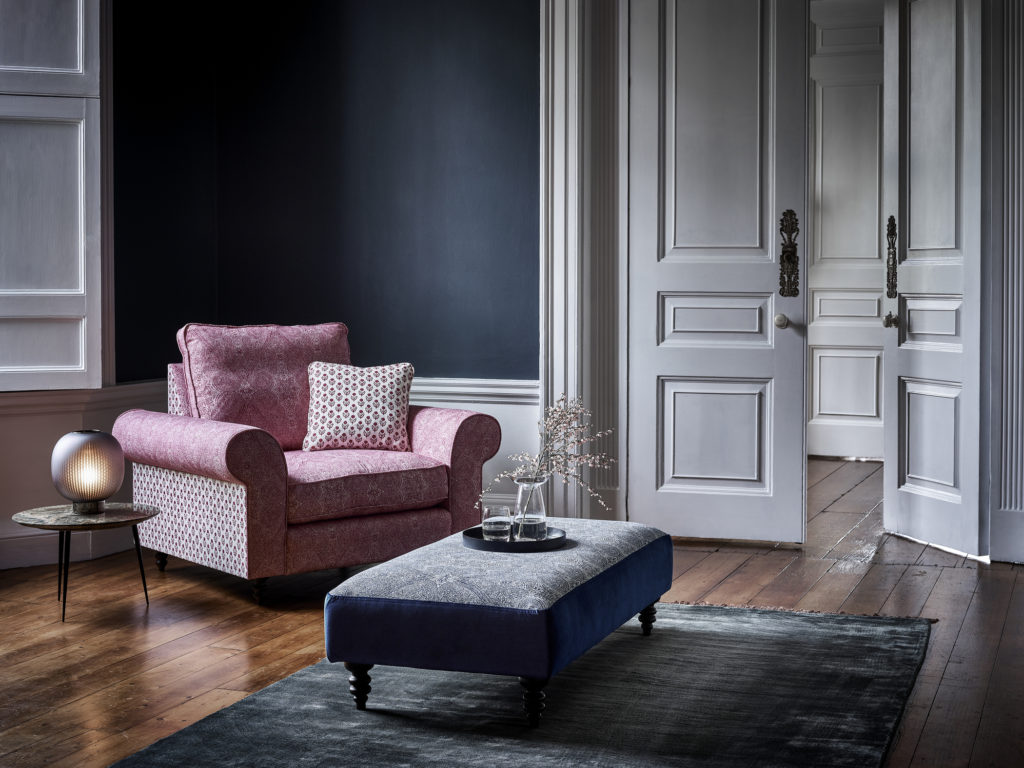 Our partnership has grown stronger ever since – a testament to our join values of quality, craftsmanship and innovation – and we continue to advertise in the magazine to this day.
To mark this wonderful partnership, Homes & Gardens have created their own Centenary collection using our Designed by You concept. We gave the editorial team free rein over their designs, allowing them to customise everything from the shape of the arm to the style of the feet.
The result was a capsule collection of three designs – a sofa, armchair and footstool – each upholstered in new fabrics from the Homes & Gardens III collection from Baker Lifestyle at GP&J Baker.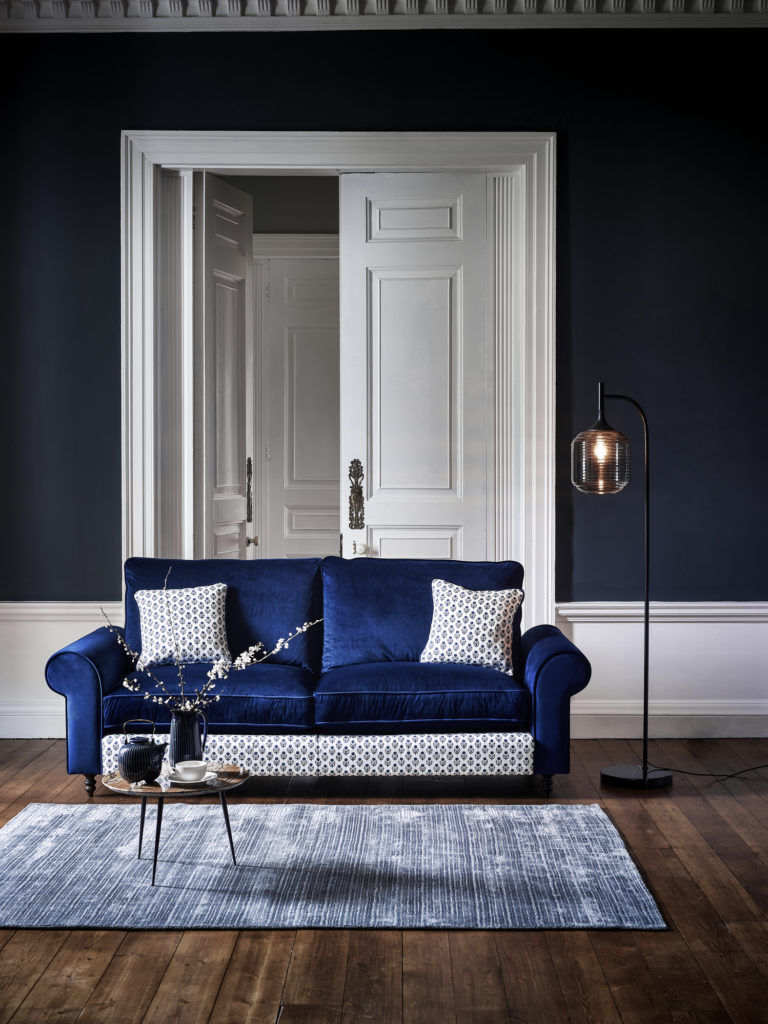 The fabrics are classically English but with a fresh modern feel. Simple motifs and striking colours create a fusion of styles, and the bold colours create a real statement. The Homes & Gardens team opted for a classic silhouette for the sofa and armchair; traditional scrolled arms and turned feet are given a modern update with the eye-catching fabric. The footstool pairs beautifully with both and can also be used as an impromptu coffee table.
Find out more about our Designed by You service
We also hosted an exclusive reader event on in May to mark the centenary. We heard tastemakers from the interiors world discuss how style heritage shapes the designs of tomorrow. They shared style notes, design tips, names to know and future forecasts.
The panel, hosted by H&G Editorial Director Sarah Spiteri, included Suzy Hoodless, a celebrated interior designer who runs her own international consultancy, Ann Grafton, Managing Director & Creative Director of GP & J Baker, and Daniel Boden Wilson, retail and marketing expert from Heal's.
The three exclusive designs can be ordered at our Tottenham Court Road store or over the phone on 020 7636 1666.